History is replete with immigrants who have brought economic, entrepreneurial and artistic skills with them, from the Flemish weavers who came to England in the 14th century to the millions of Europeans who emigrated to America in the late 19th. Today's refugees and migrants also have plenty to offer.
For too many people, being a refugee or an internally displaced person impacts every single day of their lives, and not only June 20, which has been observed as World Refugee Day since 2001. Wars, persecution and other violence have driven a record 68.5 million people from their homes in 2017, according to the U.N. High Commissioner for Refugees' annual global trends study published on Tuesday.
Below lists just a few of the famous musicians who fled their home country. Many of them were children at the time, and their life would have been very different had they not been allowed to stay united with their family and be accepted in a new land and seize the opportunities present there.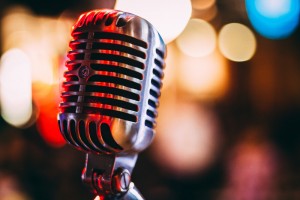 Freddie Mercury
The lead singer of Queen was born in 1946 in the Sultanate of Zanzibar (now part of Tanzania). While he spent most of his childhood in a boarding school in India, he joined his parents in Zanzibar in 1963. A year later, Mercury and his family fled the country that was undergoing the Zanzibar Revolution; they settled in England.
Bob Marley
While political groups were warring in 1976, the legendary reggae singer was wounded by unknown gunmen. He survived the assassination attempt, but he left his home country afterwards to recover, living in self-imposed exiled.
M.I.A.
British rapper Mathangi "Maya" Arulpragasam, best known by her stage name M.I.A., was actually born in London in 1975; her family however moved back to Sri Lanka when she was six months old. Her father was a Tamil activist, making it dangerous for the family to stay in the country. M.I.A.'s mother therefore fled with her children
Mika
The famous singer-songwriter was born in Beirut, Lebanon in 1983. Mika's family relocated to Paris in 1984 after attacks on the American Embassy during the Lebanese civil war
Rita Ora
The British pop singer and actress was born in Pristina, Yugoslavia (present-day Kosovo) to Albanian parents. As Albanians were persecuted amid the disintegration of the country, the family fled, relocating to London in 1991, when Rita was just a year old.